In SMEA, our members have stories to tell. These are some those stories.
Blake's Story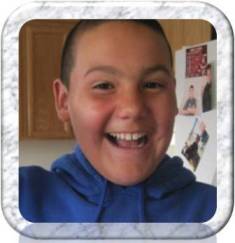 by Denell Baca (Blake's mother)
Life is often filled with challenges that you never expect and you often get dealt with a situation that totally overwhelms you and changes your life in an unexpected way.  It takes faith, perseverance, and a positive attitude to help get through these difficult situations.
Our lives changed drastically when our young son, Blake Baca, was diagnosed with Stage III Lymphoblastic Lymphoma.  Our lives have never been the same since we received that horrible news. That day was the worst day of our lives. How quickly our normal lives changed. 
Blake had been ill for three weeks with a cough and congestion and we noticed that he was losing weight very quickly.  He had a fever off-and-on and had been back and forth to the doctor several times. Chest x-rays were finally ordered and the radiologist discovered that one of his lungs was filled with fluid.  That afternoon, we were immediately sent to Sutter Memorial Hospital for further tests and to see a lung specialist. After a CAT scan and consult with the lung specialist, they determined that he would need and emergency surgery the next day to drain his lung.  The next day he underwent surgery and we waited patiently for the doctor. That's when we were hit with the devastating news that our son had cancer. The surgeon had us go into a special room to discuss Blake's situation. It was as if we had been hit by a ton of bricks.  We prayed and asked God to give Blake the strength to fight his battle with cancer.
Blake was in I.C.U. for three weeks due to his lung collapsing and the large mass that was discovered in his chest.  We were told that the mass couldn't be surgically removed due to its location and that he would have to undergo extensive chemotherapy.  We did not leave the hospital for six weeks. His chemotherapy was started immediately and lasted two and a half years.
Blake continues to be monitored monthly by his oncologist and has monthly lab work to monitor his blood count.  The chemotherapy unfortunately had adverse effects on his immune system and his organs. He has had several other serious medical conditions occur as a result of the damage that chemo causes.  He continues to fight daily. His cancer is not considered to be in remission until he is five years cancer free from the date of his last treatment which was completed in January 2011.
Unfortunately, our family is struggling both financially and mentally due to all of the challenges that we have had to deal with.  I was forced to take a leave of absence from my employer and during that time, they terminated me from my employment due to my lengthy leave of absence.  We were forced to manage on my husband's salary. We were forced to make drastic changes, utilize credit cards just to maintain our household. Blake's medical bills are astronomical.  We are three months behind on our house payments and are pending foreclosure of our home. We make minimum payments on our credit card and are behind.
Although we are struggling in so many ways, we are very thankful to have Blake with us and realize that we are very lucky that he had the perseverance and strength to fight his battle.  He continues to amaze us each and every day. He is an amazing boy and has gone through more than most people do in a lifetime. He is a fighter and a survivor!
SMEA Assistance Report
The good news is YOU already helped Blake through your employee association with the maximum amount of assistance available through SMEA.  Unfortunately, this financial hardship runs far deeper for this family. If you would like to help Blake again, please contact Ken or Denell.  On behalf of the Baca's and SMEA, thank you!
Meet Celeste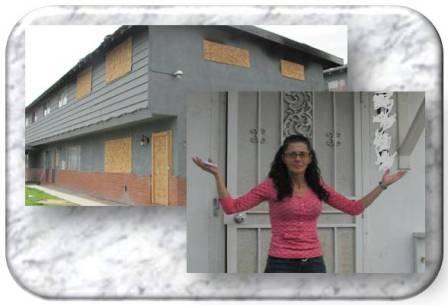 In March 2012, Celeste Soares (store 53) lost her apartment to a fire.  Celeste and her three children and three grandchildren lost everything in the fire.  While trying to put out the fire, her son also burned 80% of his body. Thanks to YOUR help, Celeste's family was able to remain in their temporary hotel unit (after Red Cross did it's part), and they were able to move into a home, stocked with kitchen supplies and more.
"This is called paying it forward.  Thank you." – Celeste
Meet Nicholas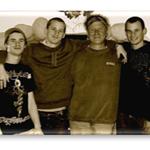 In September 2010, Nicholas Lea (store 64) lost his father to cancer.  His father was just 43 years of age when he passed. Nicholas, age 21, missed a number of work days to care for his father during his battle.
Nicholas spent many days and nights at the hospital and at home caring for his father after numerous surgeries and  hospitalizations. Additionally, Nicholas consoled his mother and three siblings during this time. 
Like so many of us, Nicholas and his family have felt the impact of the economic downturn, when his father passed, it was not easy to coordinate paying for services while supporting his family and managing his own finances and work schedule.  YOU helped!
"My managers and coworkers at Save Mart were more than helpful when it came to me getting back to myself. Thank you [SMEA] for everything.  You've been a really big help and I really appreciate it." – Nicholas
Meet Lourdes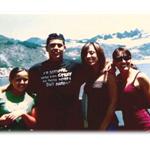 In August 2010, Lourdes Almeida (store 766) lost her home in a fire that started at her uninsured neighbor's house.  Lourdes and her three kids lost nearly all of their belongings – far more than insurance could replace. They lived is hotels and eventually moved to an apartment. Due to construction delays, their temporary housing" insurance expired before construction had begun.
Lourdes and her kids were stuck with a rental payment on an apartment, a monthly mortgage payment on a destroyed home, and no furniture of their own.
Lourdes attempted to tackle this hardship by taking on a second job.  Knowing the difficulties ahead, she turned to SMEA. YOU helped!
"I would like to let everyone know how important it is to be a SMEA member.  For as little as $1 a week you can make a difference in someone's life." – Lourdes
Meet Jose Jr.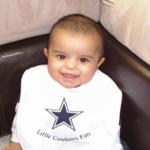 In October 2010, Jose Gonzalez (store 555) was at UCSF when he heard the good news that his 2-year-old son, Jose Jr., had received a successful liver transplant from mom (Jose's wife). 
After learning their son had a rare condition, Jose, his wife, and their three daughters made preparations for this change in their lives.  They learned how to administer dialysis on Jose Jr. and how to be full-time nurses. They moved in with family and focused on their jobs. They used all of their savings, maxed out credit cards, and tens-of-thousands of dollars in medical and travel expenses. YOU helped!
"You never know what drastic situation will bring you down. My wife and I were stable financially and all it took was having a sick child.  For those who ask what does SMEA do for me, I'd like to say it helps those like me that never expected to have a sick son. Thanks to all the members, you gave us an opportunity to get back on track." – Jose Sr.
Meet Michael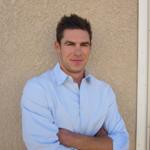 "While a dollar doesn't seem to get us much nowadays, every SMEA member played a significant role in my advancement in higher education. It is a privilege and an honor to be a recipient of such a wonderful scholarship program. I want to encourage you (non SMEA members) to be part of something that can change lives.  Who knows, perhaps one day your $1 contribution will have helped someone who is your child's teacher, coach, or plays a prevalent role in their development to become proactive in our society…and it's all thanks to your effortless contribution of a $1 a week! Thank you to each and every Individual SMEA member who has helped me to get to where I am today, and carrying out my passion of teaching at the collegiate level."
– Michael
 Store # 653